Advertising - Business & Entertainment Booklet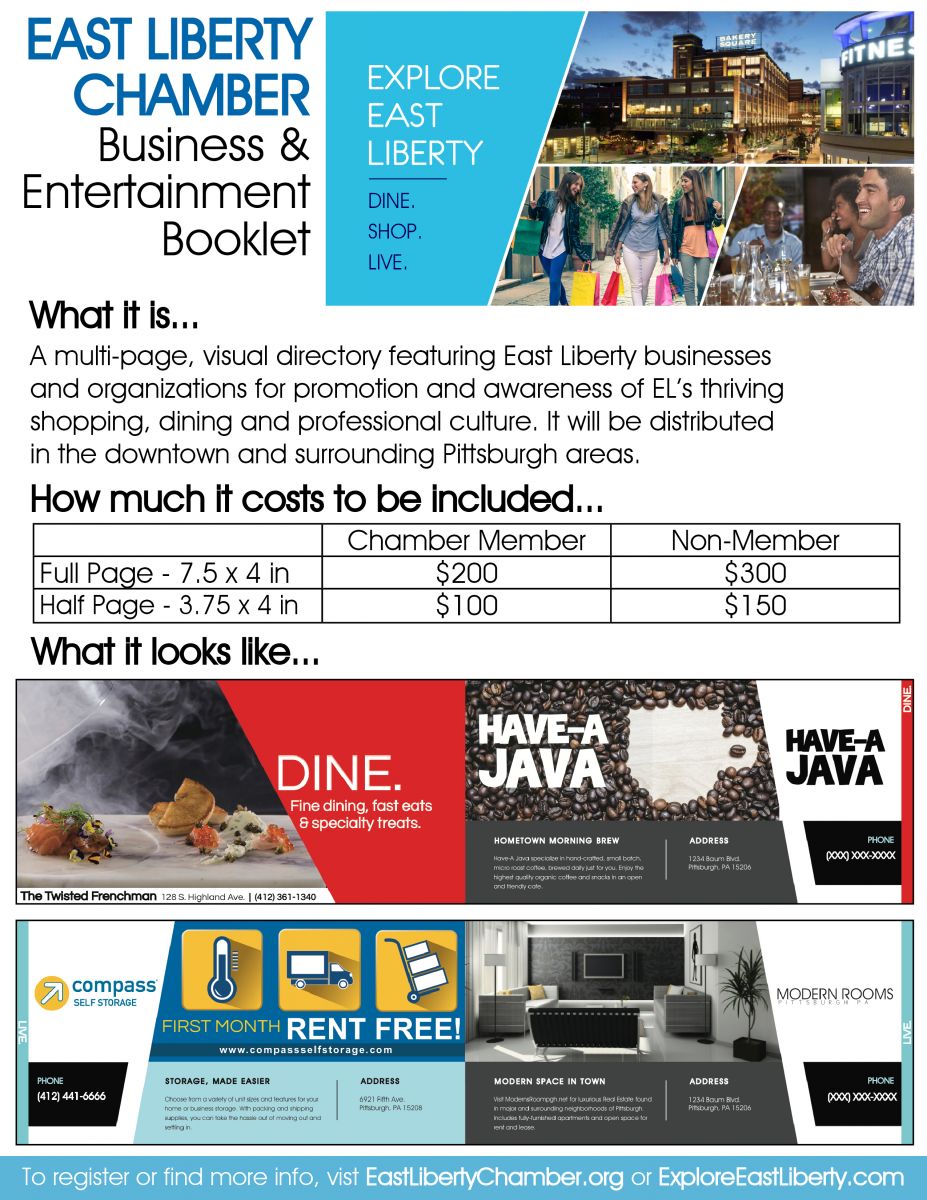 What We Need From You
After you purchase an ad, we will take it from there! All we will need to complete your page in the booklet will be:
A high-quality photo for your business

Your

logo

Description of your business (full page: 30-35 word and half page: 20-25 words)
See examples of these ad pages in the booklet below. After purchasing your ad, send your details to jesspaulmail@gmail.com.
Purchase An Ad
Ad Purchasing Form (if NOT paying with PayPal)
If you wish to pay with check or another form of payment, please fill out the form below.
(Note: You do not need to fill out form if you have already purchased your ad through the PayPal button above)
All Fields Required