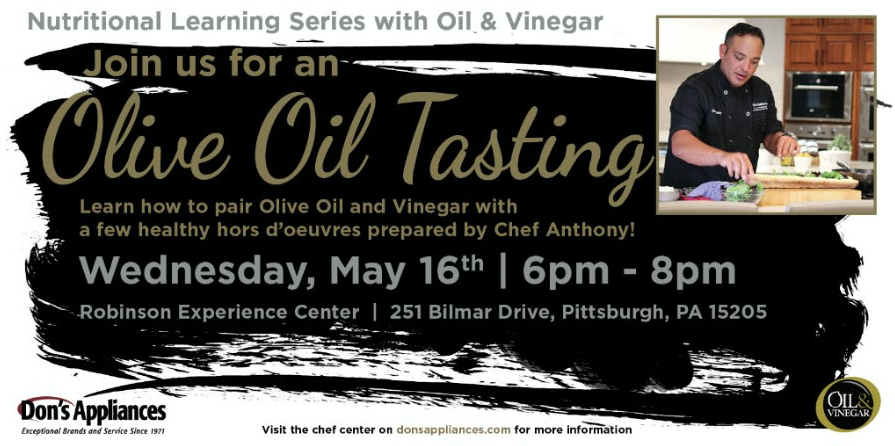 Looking for a unique culinary experience that is educational and a whole lot of fun? Join us for an olive oil tasting led by Oil & Vinegar owner, Angela McMasters and enjoy fresh hors d'oeuvres made by Chef Anthony Marino. Here's what's on the menu:
Avocado shrimp tacos (made with elderflower apple lime vinegar and provencal herb olive oil)
Beet and carrot slaw (made with apricot peach vinegar and puglin oil)
Summer thyme hummus with roasted peppers served with fresh vegetables and baked pita (made with white truffle olive oil and pomagranate balsamic vinegar)
Whole wheat pasta salad with roasted tomatoes and asparagus in pesto sauce (made with basil olive oil and tomato vinegar)
* Please note that tea, coffee and water will be provided. This event is BYOB.
DATE AND TIME
Wed, May 16, 2018
6:00 PM – 8:00 PM EDT
LOCATION
Robinson Experience Center
251 Bilmar Drive
Pittsburgh, PA 15205