Join

The mission of the East Liberty Quarter Chamber of Commerce is to empower our local business community, advocate for responsible growth and educate for success in our resurgent marketplace. Its all about you, your business and employees. By joining the chamber you will be instantly linked to the people, resources, and programs that you need to advance your business.
Top 10 Chamber Member Benefits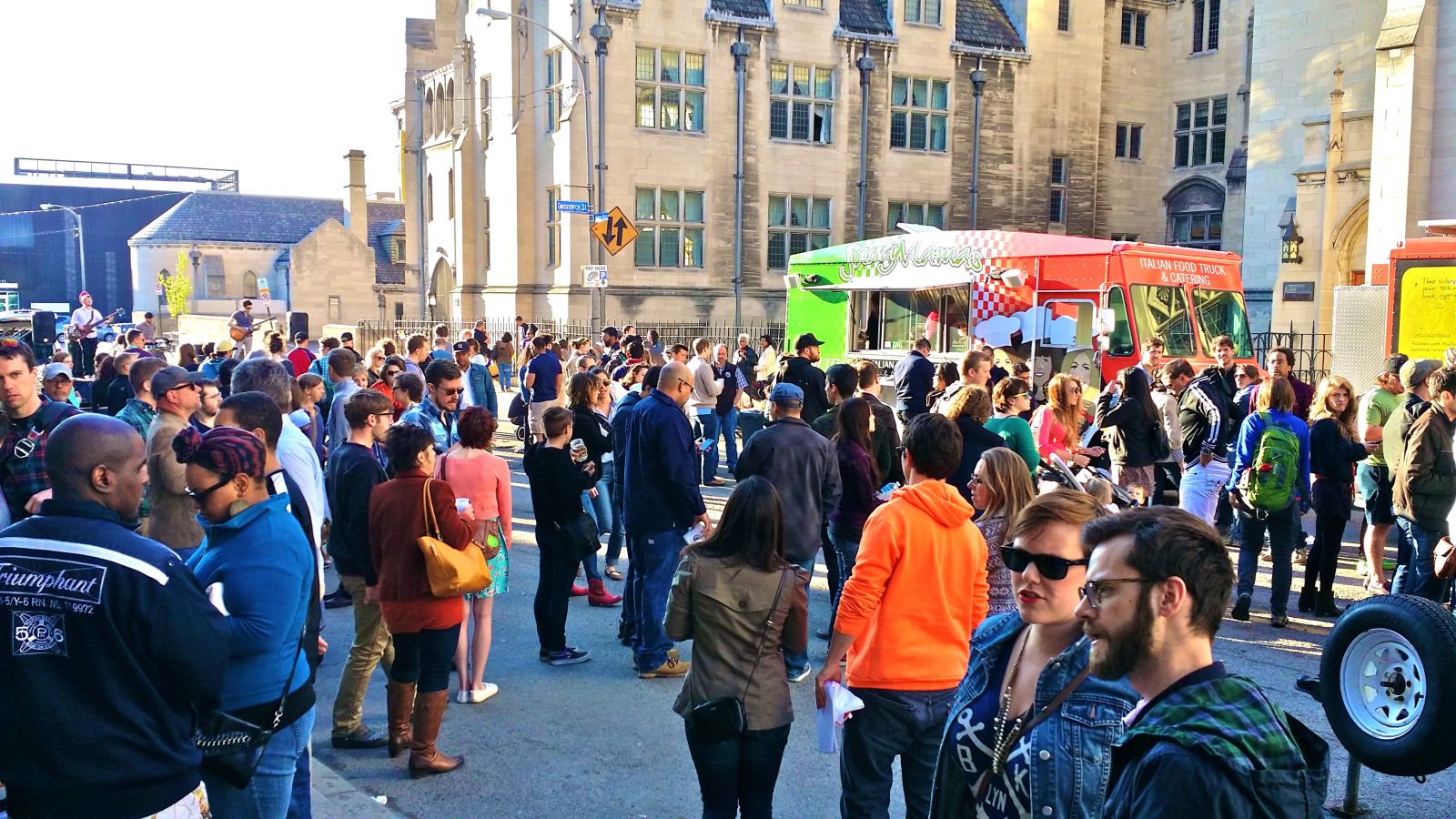 1) Join forces with over 100 businesses and speak with one voice to local, state and federal government.
2) Identify business loan and grant opportunities, such as a Façade Improvement Grant or Business Growth Loan.
3) Participate in educational workshops designed to strengthen your business.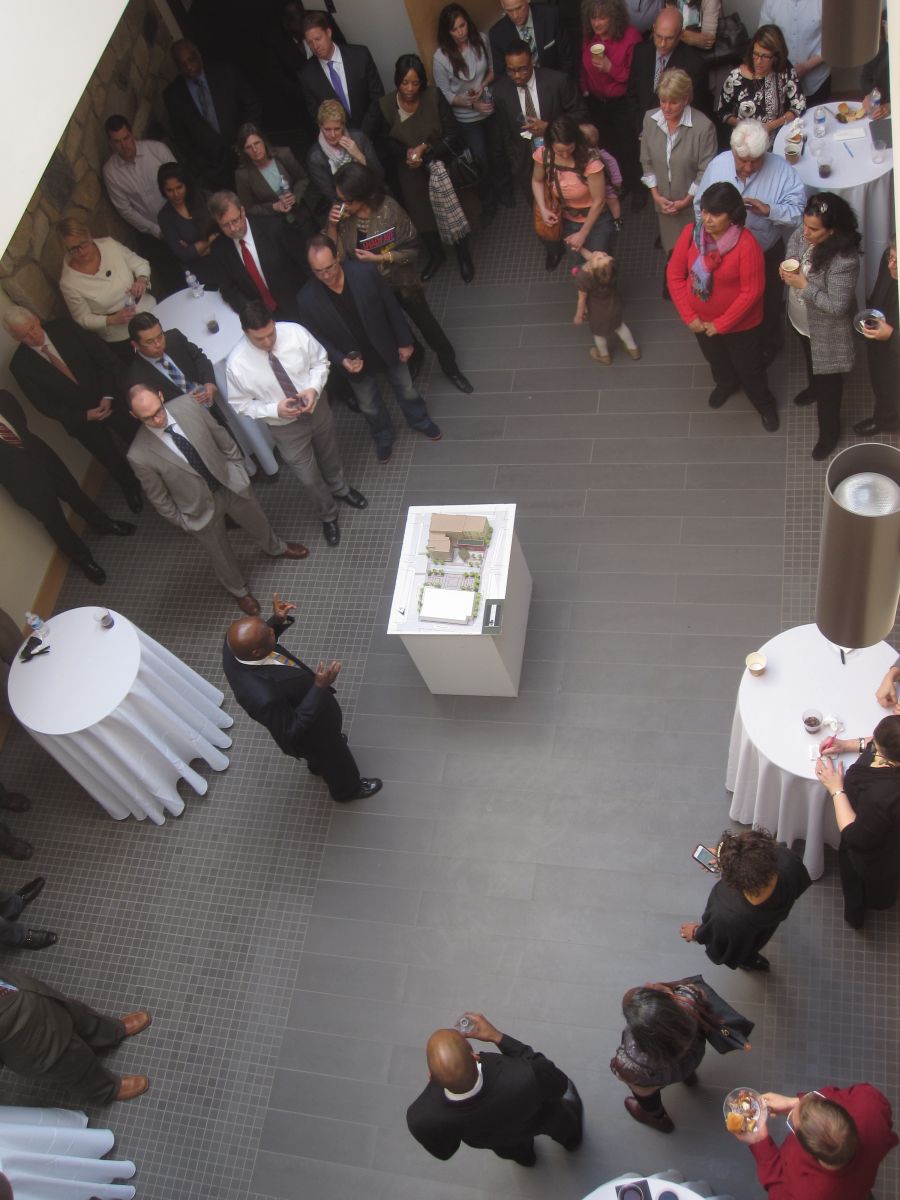 4) Access "Chamber Choice" products that save your business money on products such as insurance products and discounted gas and electric utilities.
5) Voice your concerns with Zone 5 Police Commander at our bi-monthly task force meetings.
6) Resolve your issues regarding maintenance and infrastructure directly with the City's Public Works Department.
7) Attend networking events, such as our "Eat, Drink and Be Social" mixers, designed for meaningful person-to-person interaction.
[See photo of previous mixer/Hotel Indigo presentation to right]
8) Become part of the Chamber's Member Directory & Map (15,000 printed annually)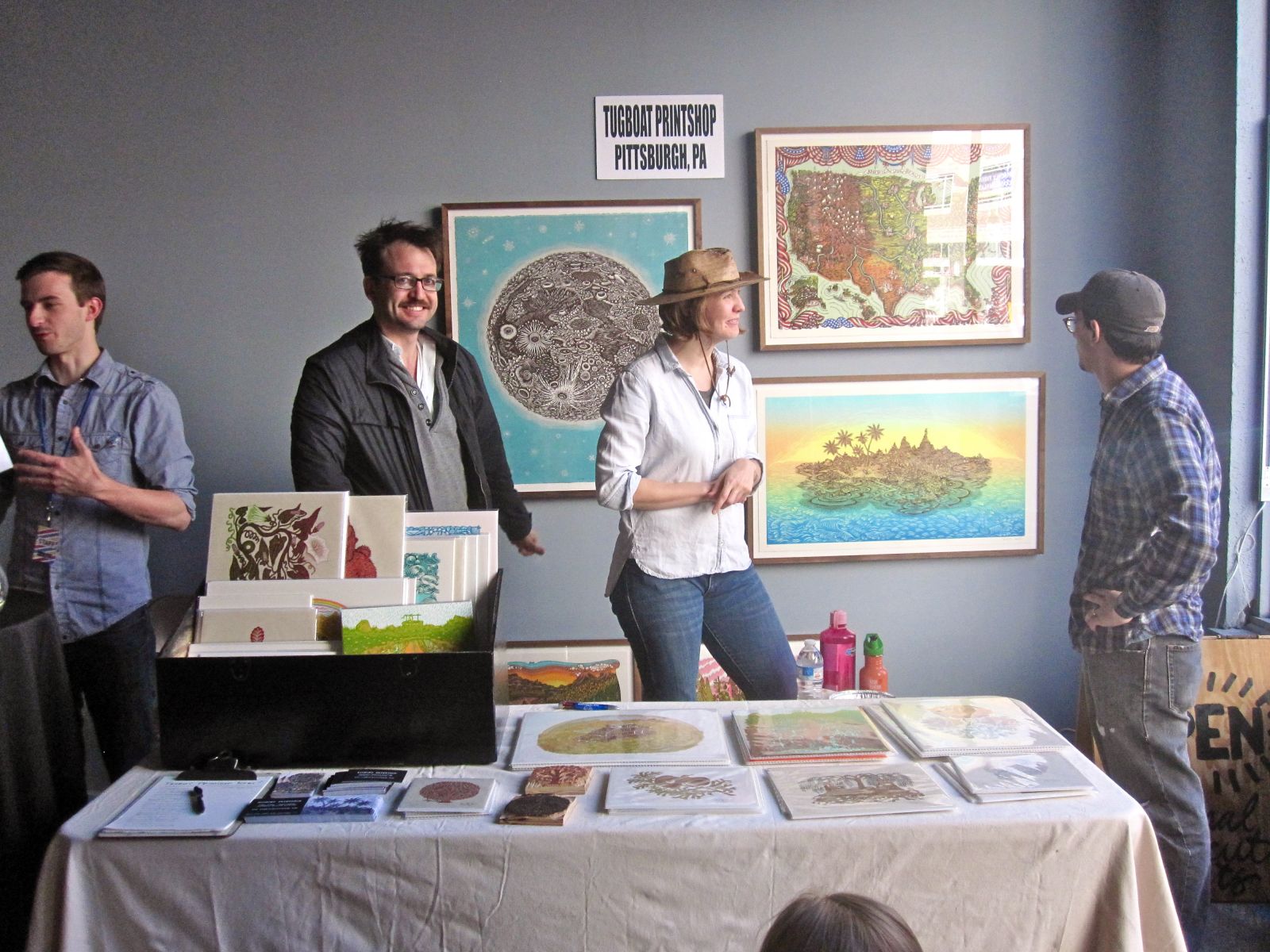 9) Get exclusive marketing opportunities on eastlibertychamber.org, joint print advertising and various promotional events, such as the East Liberty Street Festival and "S'Liberty Lights" Small Business Saturday.
10) Help shape the FUTURE of East Liberty by joining one of our committees:
• Government Affairs
• Promotions, marketing and advertising
• Business to Business Ambassadors
• Community Beautification
• Bike and Dog Friendly East Liberty
• Art in Storefronts
• Golf Outing
Ready to grow your business with us?