#FeatureFriday - Kimberley Ashlee Catering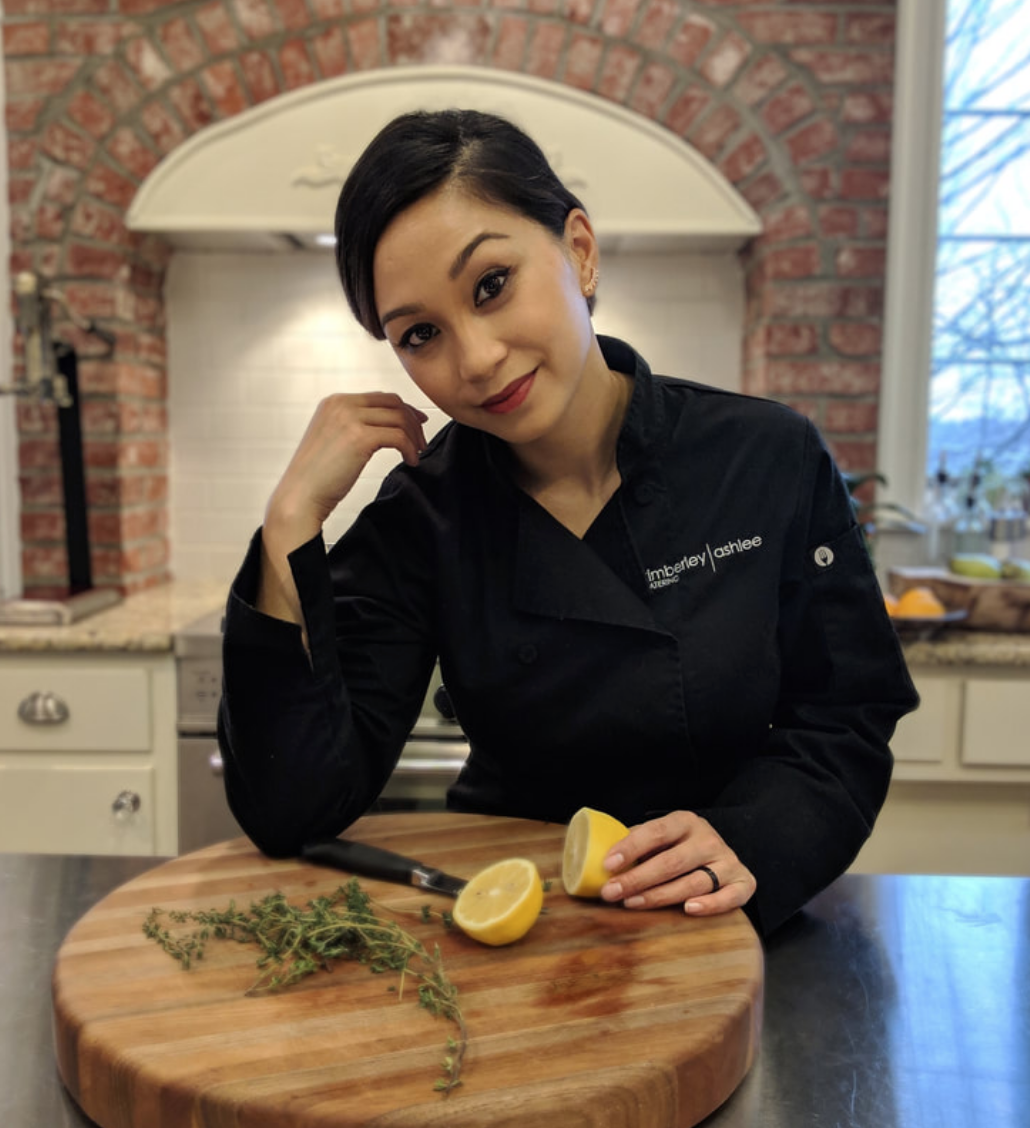 This Friday we are featuring Kimberley Ashlee Catering! They are a catering company that creates personalized experiences for their clients. They cook everything on-site from scratch, allowing their clients not only to have full range with their menus but a restaurant experience for their event. In 2018 they built their mobile kitchen which allows a bit more ease for them to cook anywhere! It also can turn into a food truck which can be personalized from the menu to even the signage on the truck. They've done this for corporate events and even weddings.
"We invest in our clients. We recognize that with every event, be it a dinner for two or a fundraiser for 900 people, we believe that there is something sacred at stake each and every time." Unlike other catering companies they don't have a set catering menu. Instead, their process begins with a consultation with their client to learn about their event and style. From there they create a unique menu and experience for each event. Their approach is contemporary and they try their best to use as many local ingredients as they can. They have built out their catering kitchen as a mobile unit because they believe in producing fresh food cooked onsite.
"I started Kimberley Ashlee Catering because of my passion for food and the enjoyment I find in taking care of people. I was an awkward kid growing up who really liked staying indoors watching cooking shows on BBC like "Two Fat Ladies," with the late Jennifer Paterson and Clarissa Dickson Wright. After college I worked in catering for a large hotel brand and there I met my husband who is now my right hand. He has had over twenty years of experience in corporate food and beverage. I knew that I wanted to start a business and with both of our love for food and beverage we began our business relationship together. Without his encouragement, I wouldn't be able to keep going."
Long term, Kimberley Ashlee Catering would like to have an event venue where clients can experience an upscale restaurant dining experience in an event venue for larger scale events. They would still like to grow their off-premise catering operations as well, along with their team.
"While we are a certified minority-owned, women-owned small business, we have higher standards than the corporate standards we used to follow when we worked in corporate."
When asked about the East Liberty Chamber of Commerce, Kimberley said, "I was impressed with how active the chamber is. There's also great promotion and enthusiasm for the businesses." Her favorite part about membership is the mixers! "The members are great and really enthusiastic!"
Currently, they're now doing Family Meals which is a 4-course meal for $35. You can also add wine onto this. They've also recently launched Boxed Catering, which is focused on individual boxed meals. It is something to keep in mind when businesses finally open and some sustenance is in need for office teams!
To learn more about Kimberley Ashlee Catering, you can visit them on Instagram (@kimberleyashleecatering) and on Facebook (@kimberleyashleecatering). #FeatureFriday