Cooking Class

Our monthly East Liberty Chamber Cooking Classes invite 20-30 guests to make, bake and create fantastic dishes instructed by local, celebrated chefs. Bring a friend or come to make friends. Have some fun! This is a laid back but hands-on evening of laughs, networking and FOOD from which you can take home a couple new skills for the kitchen. Space is limited. Get tickets early!
In light of the current environment and out of abundance of caution, Don's Appliances has postponed all of their events, including the Chamber April Cooking Class, until further notice.
Thank you for your desire to participate, however, if you have already signed up, you will be given a full refund or we can hold your place for the next class.
Thank you for your understanding and cooperation and please stay tuned for new dates.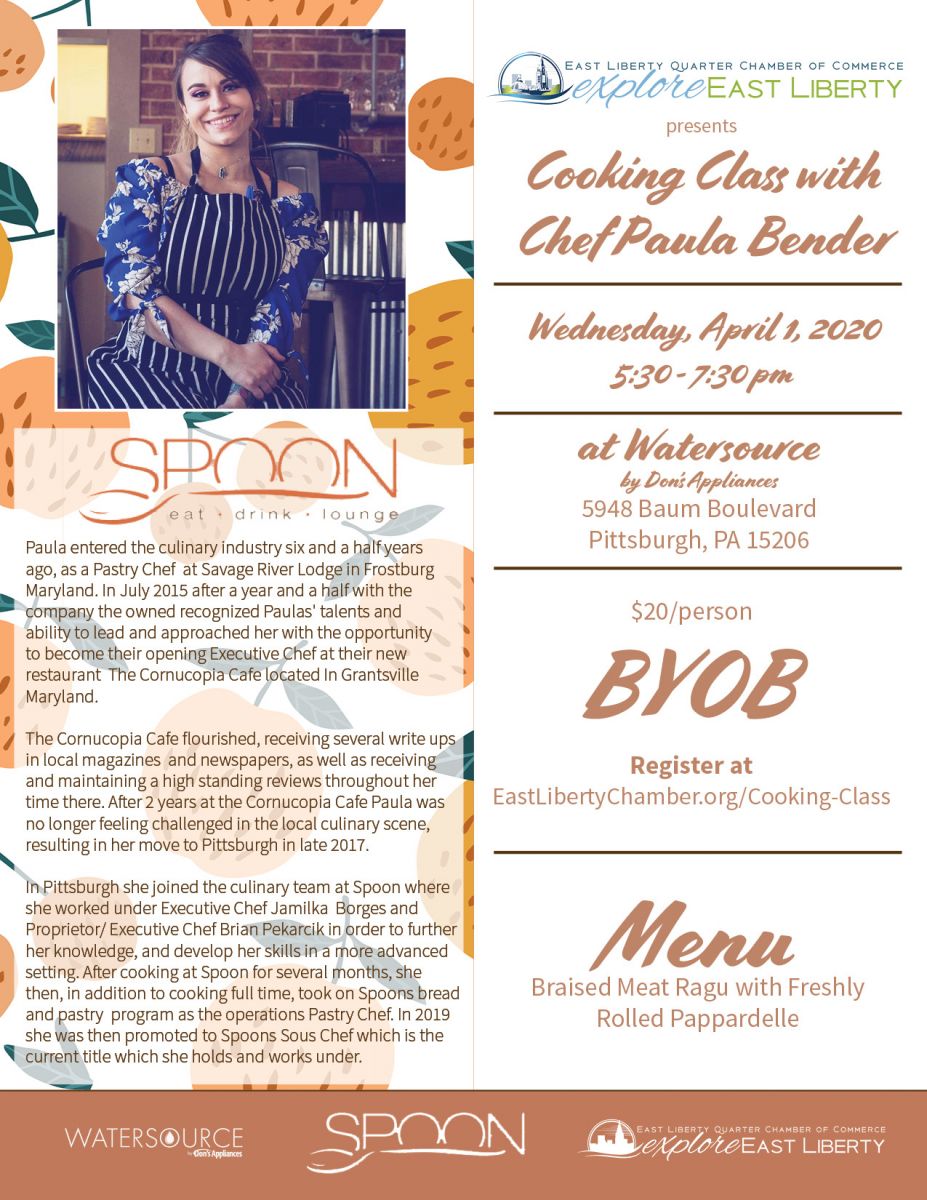 *NO PHYSICAL TICKET NEEDED! Once you pay with Paypal (above), you will be added to our guest list. No paper tickets provided.
Chamber Member Exclusive Perks
Members have the exclusive opportunity to host our monthly Cooking Class for extra promotion of their business & storefront.
Want to know more about becoming a member? Click here!
See past Cooking Class Photos on our Facebook Page