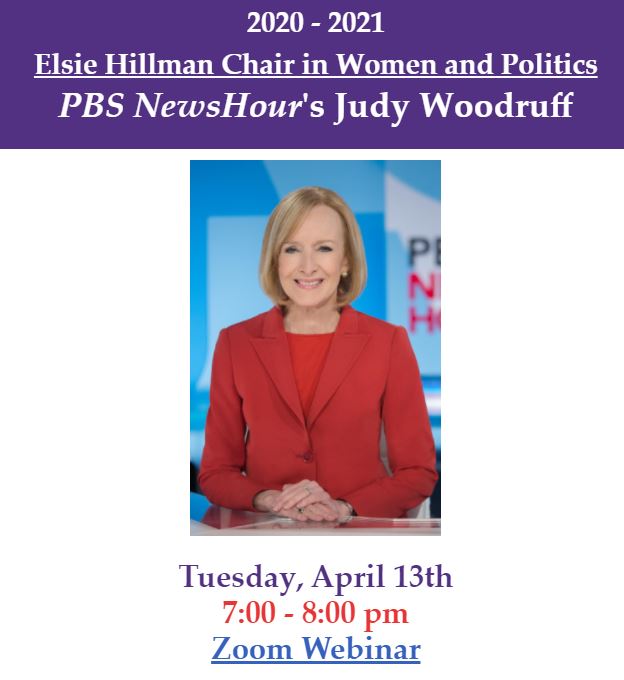 Broadcast journalist Judy Woodruff is the anchor and managing editor of the PBS NewsHour. She has covered politics and other news for more than three decades at CNN, NBC and PBS.

Previously, Woodruff hosted the documentary series Frontline with Judy Woodruff on PBS, acted as White House correspondent at NBC News, and served as anchor and senior correspondent for CNN.

Woodruff is a founding co-chair of the International Women's Media Foundation, an organization dedicated to promoting and encouraging women in communication industries worldwide. Read Judy Woodruff's full biography.