Wine Festival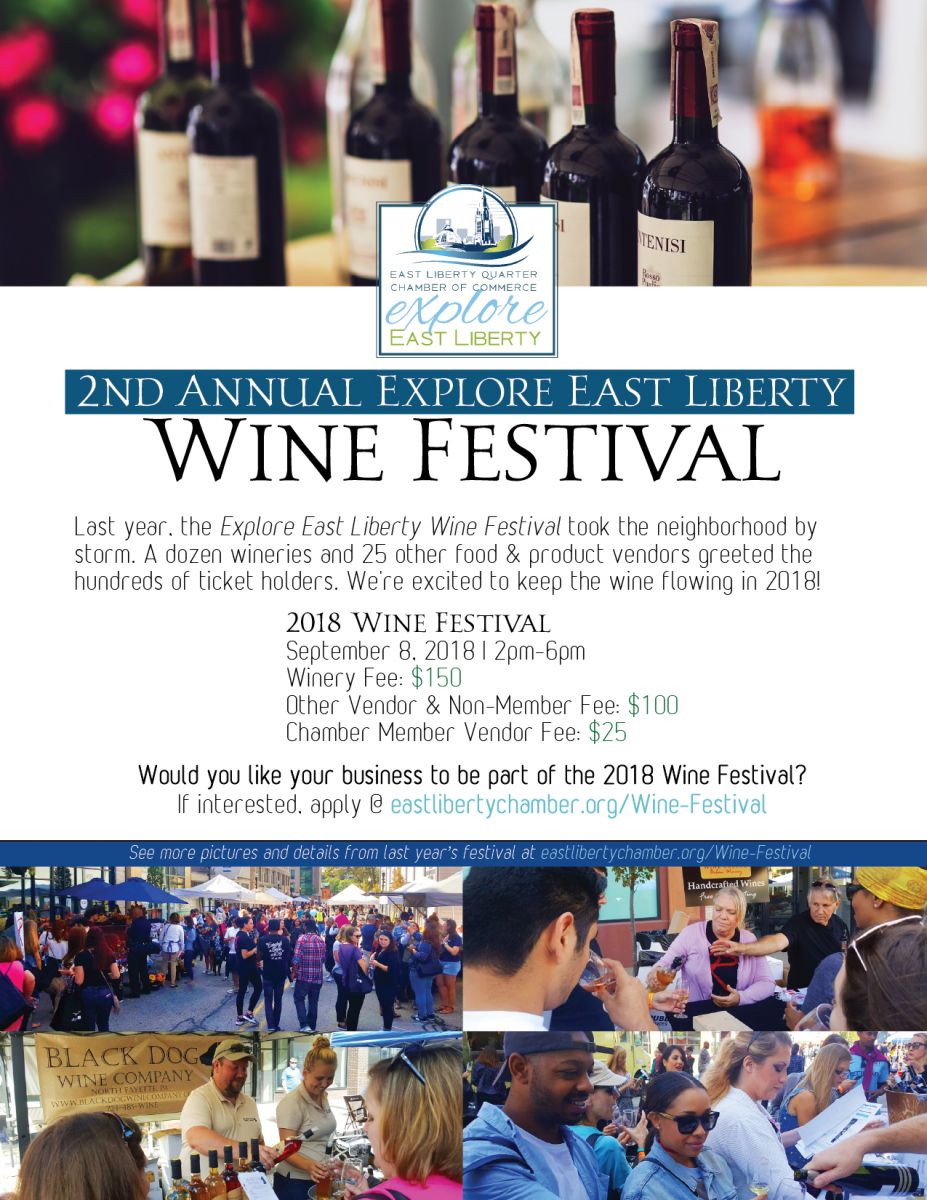 Last year, the Explore East Liberty Wine Festival took the neighborhood by storm. A dozen wineries and 25 other food & product vendors greeted the hundreds of ticket holders. We're excited to keep the wine flowing in 2018!
2018 Wine Festival
September 8, 2018 | 2pm-6pm
Winery Fee: $150
Other Vendor & Non-Member Fee: $100
Chamber Member Vendor Fee: $25
Would you like your business to be part of the 2018 Wine Festival?
Chamber Member Exclusive Perk
★ Significant discounts on
vendor spaces: only $25!
Want to know more about
becoming a member?
Click here!